wissner-bosserhoff supplies Borromäus Hospital Leer
Top modern equipment and maximum patient comfort in the new intensive care unit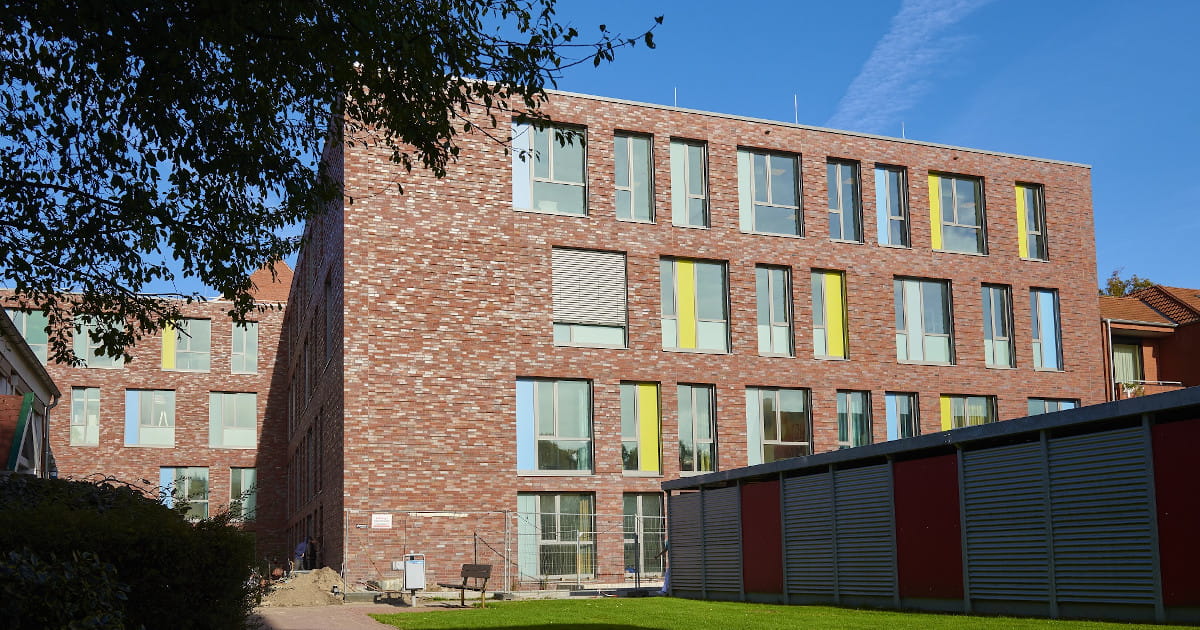 The project, whose construction costs total around 30 million euros, started in April 2019. The four-story new building was now officially opened at the beginning of November. The focus of the project: functionality, competence and therapy of the highest quality that puts the patient at the center.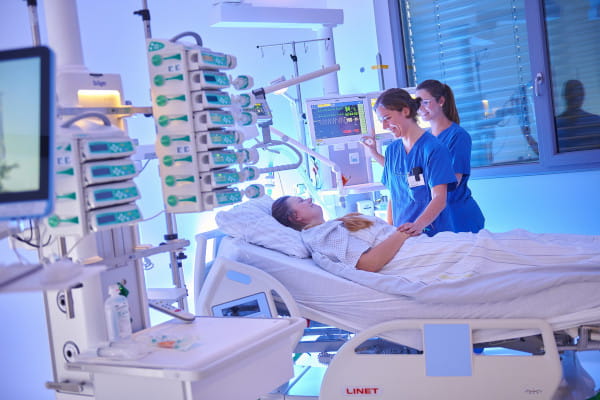 © Borromäus Hospital Leer
A total floor space of 4,500 m² houses various wards: two general care wards with 60 beds, the intensive care unit with 20 beds and a dialysis practice. The state-of-the-art intensive care unit is based on special specifications designed to support patient comfort: The "silent ward" model provides significant noise reduction and the bright rooms flooded with daylight serve to improve temporal orientation. There is also the option of completely removing the medical equipment from the patient's field of vision, thus enhancing their sense of well-being. In addition, the connection of the intensive care unit to the operating room area on the same floor makes it possible to transport the patient quickly and easily from the operating room to the intensive care unit.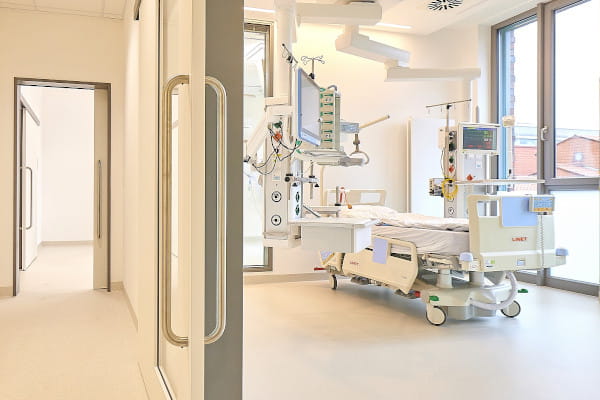 © Borromäus Hospital Leer
Intermediate care beds from wissner-bosserhoff in use
The modern eleganza 5 intensive care beds from wissner-bosserhoff complement the innovative character of the new intensive care unit. This bed type, which is perfectly suited for intermediate care units, among others, offers optimized product features that focus primarily on maintaining the patient's independence and reducing secondary complications. The innovative, lateral tilt function relieves the burden on nursing staff by enabling an ergonomic way of working and simplifies individualized and needs-oriented care.