wissner-bosserhoff supplies Hüttenhospital Dortmund
State-of-the-art intensive care beds now complement the equipment of the Dortmund Center for Geriatric Medicine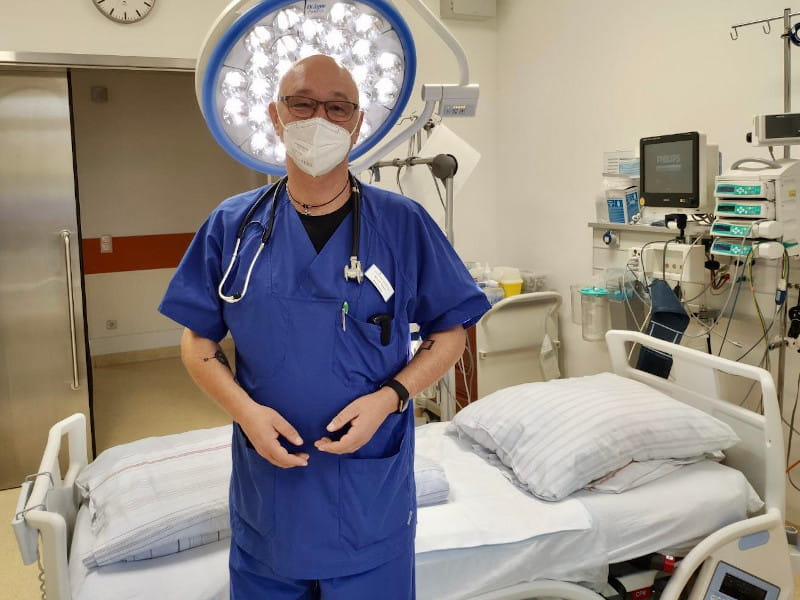 This year, wissner-bosserhoff equipped the Hüttenhospital Dortmund with a total of seven brand new intensive care beds. The eleganza 4 and eleganza 5 models were specially developed for the different needs and requirements in intensive care and have product features that focus, among other things, on maintaining the independence of patients.
"By enabling early mobilization, the course of the disease can be positively influenced with the help of the beds," comments Michael Barlach, who is responsible for the nursing management of the intensive care unit at Hüttenhospital. Mr. Barlach has been working continuously at the Hüttenhospital since 1985 and has helped to build up the ward from an early age. The intensive care unit, which was still quite small at the time, now has nine beds and can be upgraded to up to 12 beds.
The additional functions, such as the bed exit alarm, are also very appreciated by Mr. Barlach: "The Hüttenhospital is a geriatric ward, so of course we have a lot of restless patients. A frequent problem here is bed escape. However, the bed exit alarm means that we can increasingly reduce the use of restraint measures."