Service offensive with new vehicle fleet
Seven specially equipped vehicles optimise daily work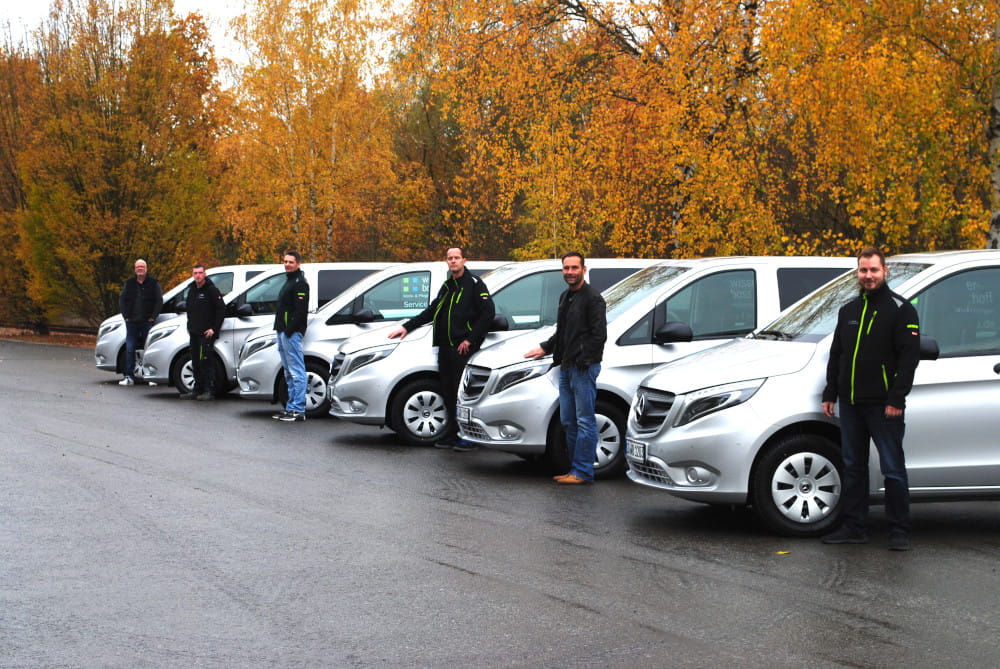 wissner-bosserhoff is investing in customer service and expanding its fleet of vehicles with seven modern Mercedes-Benz Vito vans.
With the self-image of a European market leader in the in-patient care and hospital bed sector, wissner-bosserhoff is expanding and modernising its fleet of vehicles in its nationwide customer service, thus providing fresh vehicle resources in response to its continuous growth course.
The vehicles were replaced after 3 years and a total mileage of over 1,200,000 kilometres. The new vehicles are equipped with an environmentally friendly SCR Generation 3c exhaust gas purification system and are accordingly classified in the Euro 6d-TEMP M/N1 Gr. 2 emission class.
In particular, however, the vans are significantly roomier than their predecessors. As a result, more accessories and spare parts can be carried, which means that our technicians can achieve a higher completion rate for the first service appointment and avoid unnecessary additional journeys.
The new design also has a very pleasing effect: The vehicles' design adapted to our CI contributes to the attention and advertising of our company nationwide.
New maintenance and training offers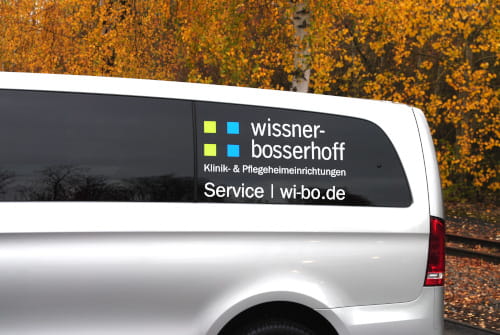 As part of its service offensive, wissner-bosserhoff is also expanding its range of maintenance services, with the aim of optimising the cost-effectiveness and quality of bed use over the entire life cycle.

"The services we offer include all service and maintenance work required for our beds and mattresses in order to maximise their service life. With the right service package, your nursing facility can guarantee a safe stay for your patients and a pleasant work environment for your staff Our service offers can also save considerable costs", says Dr. Florian Brinkel, Head of After-Sales Service at wissner-bosserhoff, commenting on the offers.

In addition, the service team will in future offer a customer-oriented and user-friendly training programme on site, but also in the newly designed training centre in Wickede. The content of the training is to convey the functionality and technology of the products and possible fault identification, right through to repair and instruction in the EN62353 test standard.