SafeSense® 3 receives Eldercare Innovations Award
The new digital care assistant is "Best Smart Care Product"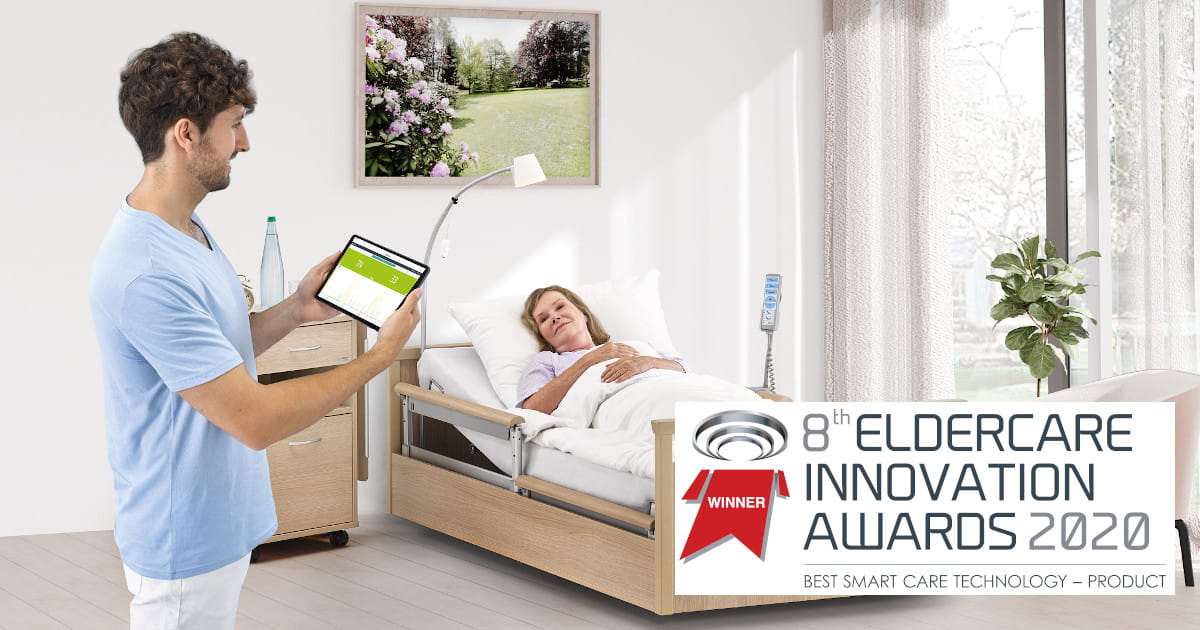 At the 8th Asia Pacific Eldercare Innovation Awards 2020, which were presented during the virtual edition of the Ageing Asia trade fair in Singapore, the digital care assistant SafeSense® 3 from wissner-bosserhoff was able to convince the 16-member international jury. The product innovation, which was presented to a broad public for the first time at the event, received the so-called "Oscar of geriatric care" in the category "Best Smart Care Product".
The prize, which is highly prestigious in the Asia-Pacific region, was awarded for the eighth time at the Ageing Asia trade fair, which this year was held for the first time as a hybrid event from November 2 to 25 due to the corona pandemic. More than 5,000 participants from 35 countries were able to listen to 170 speakers over the 23 days and visit a virtual showcase of 100 innovations for care of the elderly. The industrial exhibition can be visited until 31 December.
Entries for the award were submitted from Australia, China, Denmark, Germany, Hong Kong S.A.R., Indonesia, Israel, Japan, Malaysia, New Zealand, Singapore, Taiwan ROC, Thailand, the United States and the Netherlands in 25 categories.
New Digital Care Assistant
SafeSense® 3
is the new, digital care assistant from wissner-bosserhoff. It consists of a completely contactless, patented sensor pad, which is positioned under the mattress and records even the smallest changes in pressure in real time. This allows the movement activity of residents or patients to be recorded and the visualised data can be used to draw valuable conclusions about their individual movement profile.
Hazards such as decubitus and falls can be detected at an early stage and corresponding warning messages can be recorded silently as desired or forwarded as an active DECT call. The declared aim of this new technology is to reduce the number of patrols and custodial measures and to increase patient and resident safety.