Time for real care
With the right bed platforms and intelligent care assistants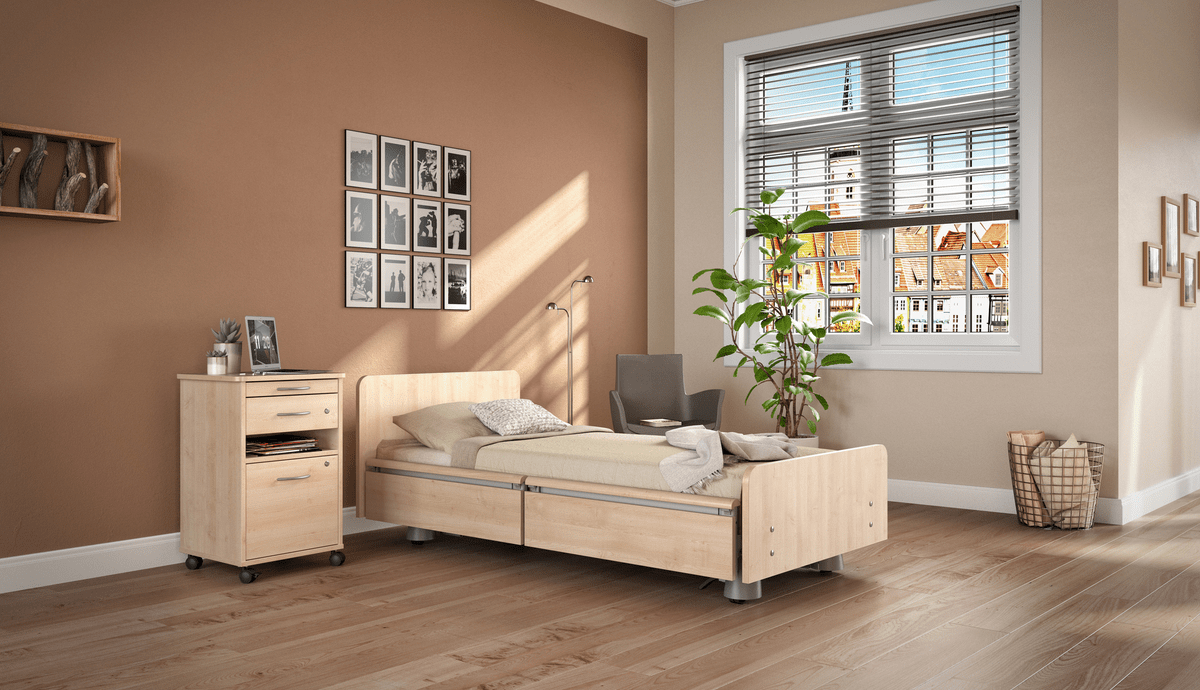 Wickede, November 2023 - With the new sentida sc bed platform and tailor-made concepts, wissner-bosserhoff can respond even more flexibly, efficiently and needs-oriented to different requirements in geriatric care. These solutions also help to free up valuable care time for residents.
In geriatric care, the demands on care beds are becoming ever greater. The population is getting older and therefore requires increasingly complex care. In order to meet this demand, care beds must comply with current standards and be able to adapt flexibly to the needs of those in need of care.
The sentida sc care bed is a newly developed bed that is tailored precisely to these changing needs in elderly care. It offers a variety of functions that are tailored to the special needs of older people and help to improve their quality of life.
"Nursing is highly demanding: empathetic, social, diverse, intercultural and, above all, professional. It is facing major changes and challenges. Technical and digital developments will play a decisive role in shaping care in the future," says wissner-bosserhoff Managing Director Thomas Erbslöh, describing the intention behind the development of the new bed.
Maintaining and promoting mobility
Mobility is an important part of people's independence and quality of life, especially in old age or with physical impairments. It is therefore not surprising that maintaining and promoting mobility is one of the central goals of professional care.
Mobility maintenance refers to maintaining the existing mobility of a person in need of care. This means that caregivers ensure that those in need of care remain as mobile as possible, for example by carrying out movement exercises or helping them to get around. Mobility support, on the other hand, refers to improving the mobility of a person in need of care. The aim here is to reduce existing restrictions, e.g. due to illness or accident.
Another important aspect of maintaining and promoting mobility is improving the quality of life of people in need of care. If a person in need of care is able to move around independently, this can increase their independence and autonomy. This can boost self-esteem and reduce feelings of isolation and loneliness.
The low nursing care bed sentida sc offers various features that can contribute to the safe mobilization of nursing home residents. For example, the flexibly configurable SafeFree® safety sides provide good mobilization support, regardless of body size. They can be individually positioned, are easy to grip and grasp and are ideal for getting out of bed thanks to their layout.
The double retraction of the mattress base also promotes safe and comfortable mobilization in bed. It also optimizes the support surface in the seating area, as the surface area of the backrest and thigh rest is increased by 17 cm.
Fall prevention is particularly important at night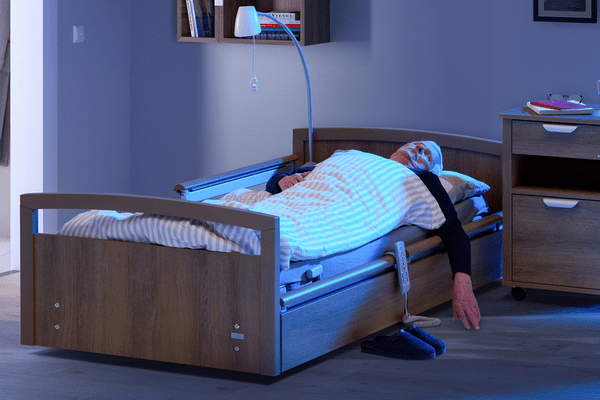 Fall prevention in retirement homes is of the utmost importance, as older people are at a higher risk of falling due to age-related changes, illnesses and medication. The risk of falls can be further increased, especially at night, when staff are generally less present and residents are asleep.
sentida sc from wissner-bosserhoff offers solutions that take into account the different care levels, individual possibilities and abilities of older residents with the help of sustainable and conceptual equipment options for the care bed. The low position of 23 cm is an additional benefit of the new care bed, especially in combination with a patented and adaptable safety side concept, which allows individual case considerations in the planning of care measures without restriction.
Perfect for the use of digital care assistants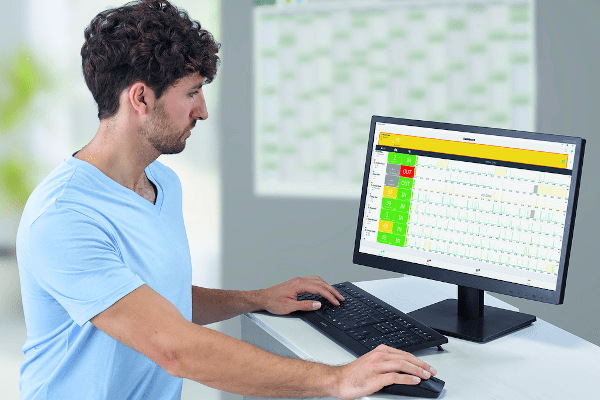 The bed is also perfectly tailored for the use of digital care assistants such as SafeSense® 3. The new care assistant from wissner-bosserhoff consists of a completely contactless, patented sensor pad, which is positioned under the mattress and records the smallest changes in pressure in real time. This allows the movement activities of residents to be recorded and the visualized data to be used to draw valuable conclusions about their individual movement profile. Dangers such as pressure sores and falls can be detected at an early stage and corresponding warning messages can be recorded silently as required or forwarded as an active DECT call. The declared aim of this new technology is to reduce the number of visits and measures that deprive residents of their freedom and to increase their safety.
"The care bed of the future is more than just a bed - it means effective care with the help of intelligent solutions and an increase in quality of life for the resident," says Uwe Deckert from wissner-bosserhoff, describing the new care bed.
But the digital care assistant can also help to improve the quality of care for the elderly, increase efficiency and improve patient safety. In this way, processes in geriatric care can be automated and optimized. The analysis of the data collected in the care assistant's clearly structured app can also help to identify trends and thus continuously improve care.
Another decisive advantage of the care assistant is the possibility of optimizing and simplifying care processes. By using digital care planning and documentation systems, care staff can save time and concentrate better on caring for residents.
Overall, the sentida sc care bed is an innovative solution that is perfectly tailored to the changing needs of elderly care. It offers a variety of features that can be customized to meet the needs of older people and help improve their quality of life. The bed is safe, hygienic and easy to use, making it an excellent choice for care facilities worldwide.