Award for sentida sc and SafeSense® 3
Smart Care products from wissner-bosserhoff receive Eldercare Innovations Award 2023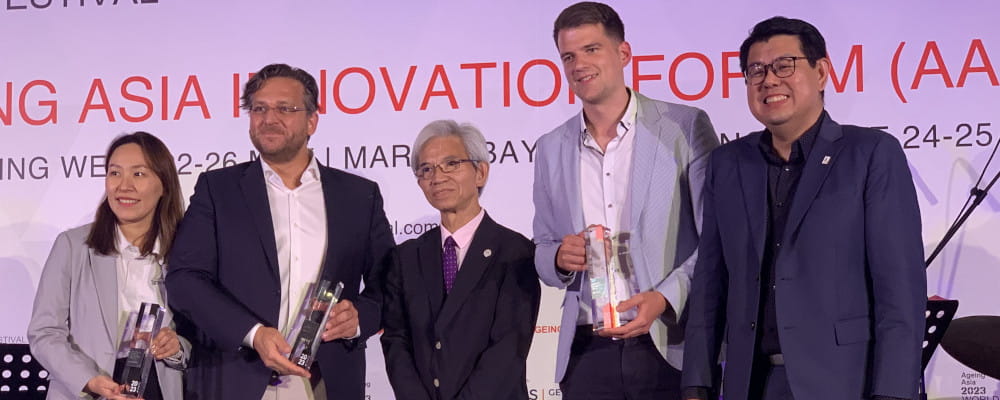 Singapore, May 25, 2023 - The Eldercare Innovations Awards were presented for the 11th time at the Ageing Asia trade fair in Singapore. wissner-bosserhoff entered the competition with its sentida sc care bed in combination with the SafeSense® 3 digital care assistant and received the award in the "Best Smart Care Technology Product" category. According to the organizer, this category honors products that prove to be an innovation in care technology, enabling independence, health monitoring and operational efficiency.
In total, wissner-bosserhoff was even nominated in 4 categories of the award, which is renowned in the Asia-Pacific region and is also referred to as the "Oscars of geriatric care".
"We are overjoyed to have won the award for the best Smart Care Technology product at this year's Ageing Asia. The long night was worth it as we competed in a total of 4 categories. It was a long but successful day for us and we congratulate all the nominated finalists!" said Melvin Kong, Area Sales Manager of wissner-bosserhoff after the award ceremony.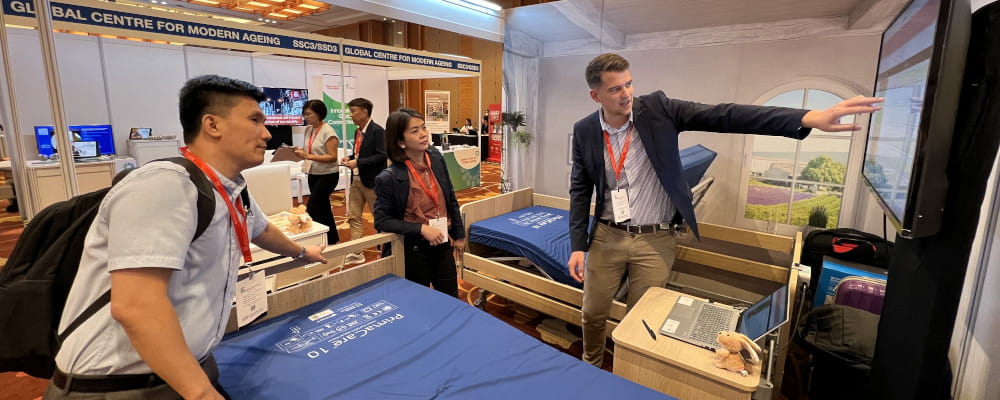 The Ageing Asia trade fair was held for the 14th time on May 24 and 25 at the well-known Marina Bay Sands Hotel in Singapore, this year under the motto "Celebrating Life and Longevity". During the two days of the fair, visitors were able to attend more than 100 lectures and visit more than 100 exhibitors at their booths. Also wissner-bosserhoff was represented with a booth and presented there of course the nominated products sentida sc and SafeSense® 3 as well as - and for the first time ever worldwide - the new nursing bed movita sc.