multicare now on display in museum
Highly modern intensive care bed from wissner-bosserhoff complements the epidemic exhibition in the Roemer- und Pelizaeus-Museum Hildesheim.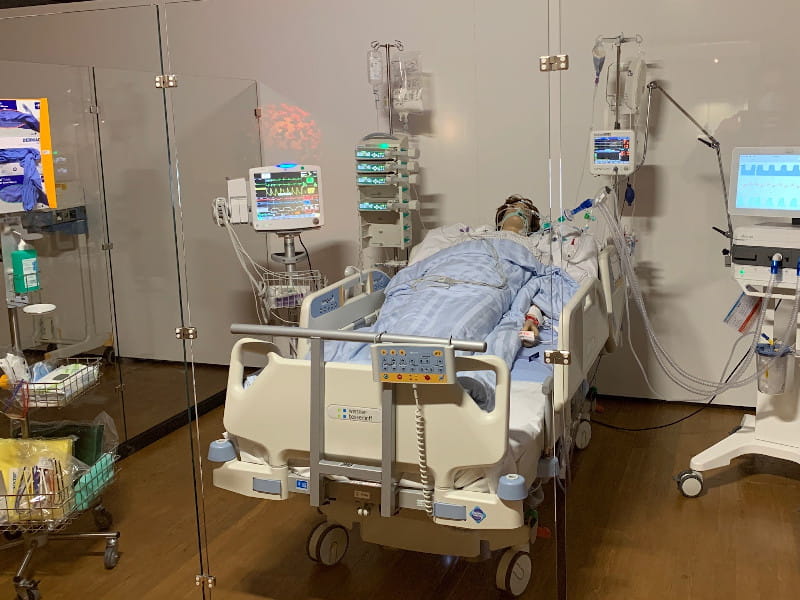 For over a year and a half now, the Corona pandemic has been slowing down our normal lives. COVID-19 has impressively shown how quickly a virus can force our modern, globalized life to stand still. The health, economic, existential, psychological and emotional consequences could not be more different for individuals; however, the whole humanity is affected.
Together with one of our customers, the Hannover Medical School, the Roemer- und Pelizaeus-Museum Hildesheim is presenting the exhibition "Epidemics - Curse of the Past, Threat to the Future" from 02.10.2021 to 01.05.2022.
During a life-threatening pandemic, modern, sophisticated intensive care is essential in hospitals. In the exhibition, our intensive care bed multicare demonstrates how an intensive care bed can be used in such an emergency and is also still being used in many hospitals around the world during the Corona pandemic. The Automatic Lateral Therapy that this bed provides is a recognized means of improving the patient's health. Fully programmable, this can become part of a complex strategy to improve oxygenation and prevent pulmonary complications.
The exhibition documents, on the one hand, the tragedies caused by various epidemics in human history, but at the same time, the breakthroughs, discoveries and triumphs of medicine that followed. Medical and scientific details of over 30 infectious diseases are presented.