How medical devices can support hygiene
wissner-bosserhoff is partner of the KARMIN project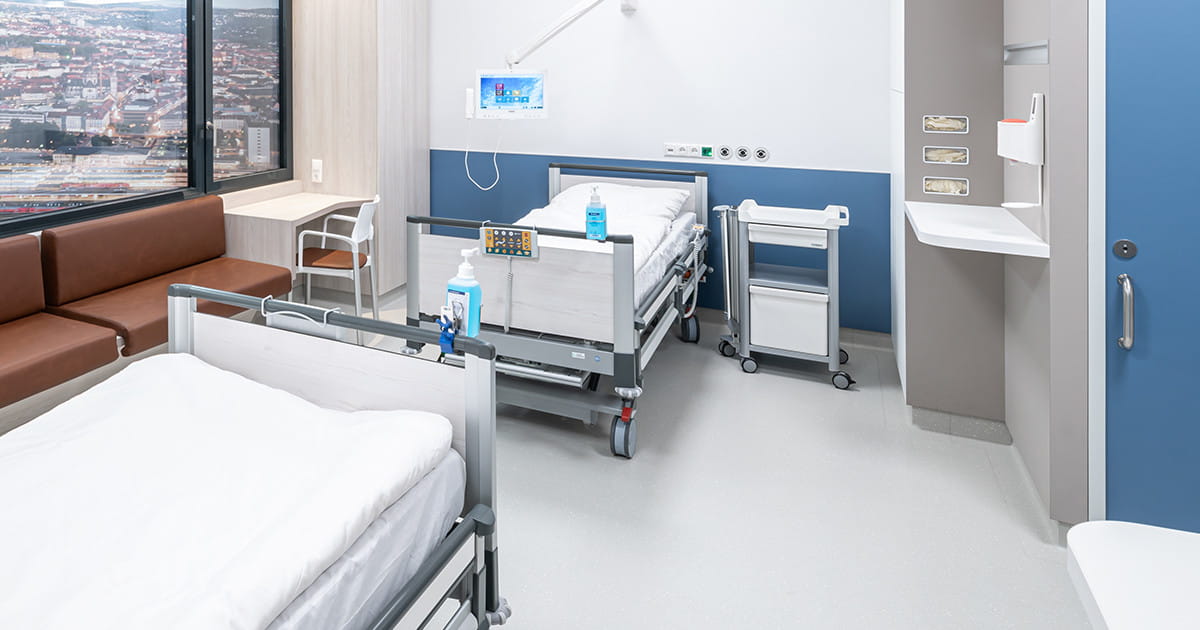 In the KARMIN joint project, architects from the Technical University of Braunschweig, medics from the Institute for Hygiene and Environmental Medicine at Charité - University Medicine Berlin and molecular biologists from the University Hospital Jena are working together with corporate partners on a patient room that prevents infections. wissner-bosserhoff is also a partner in this future-oriented project, which deals with both the hygienic and architectural challenges in the planning of patient rooms.
For many patients, in addition to a medically extended or specialized range of services, professional competence in nursing care and first-class room furnishings are playing an increasingly important role. The demands on hospitals and clinics are growing. High-quality medical and competent, individual care with hotel character should not only heal, but also offer excellent service.
The patient room with the hospital bed becomes the "living space" during the hospital stay - no matter whether for a few hours, days or possibly for several weeks. Thus, in addition to functionality and safety, comfort and design are important considerations for hospital operators and investors when purchasing a bed.
However, it is not only the corona crisis that has made it clear that there is another very important aspect of the patient's room: hygiene. In this context, the hospital bed should not only be seen as an important equipment feature, but rather as an integral part of the daily hygienic reprocessing and clinical disinfection concept.
Nosocomial germs represent a great challenge for health care facilities in many respects. It is essential to prevent pathogens from accumulating and spreading. Medical devices - and this includes hospital beds - must be integrated into procedures and processes in such a way that they can meet the most diverse requirements of clinical departments with regard to necessary hygiene measures and help to optimize them.
High standards of hygiene and modern product requirements
Uwe Deckert, Head of Marketing and Product Management at wissner-bosserhoff, welcomes the cooperation: "As a partner in the KARMIN project "The patient room of the future", wissner-bosserhoff GmbH has recognised that what is important here is the intelligent interplay of effective room planning, high hygiene standards, sensible care processes and modern product requirements".
Only in the context of the above mentioned components an efficient and safe working environment for care and medicine as well as a flexible, demand-oriented room concept with hospital bed and bedside cabinet, suitable for a single-bed strategy in hospitals as well as for special equipment requirements from the specialist departments, can be created. In this way, the transmission of dangerous germs in hospitals can be reduced preventively and the care of future patients can be made even safer.
Washable hospital bed image 3-w is predestined for the project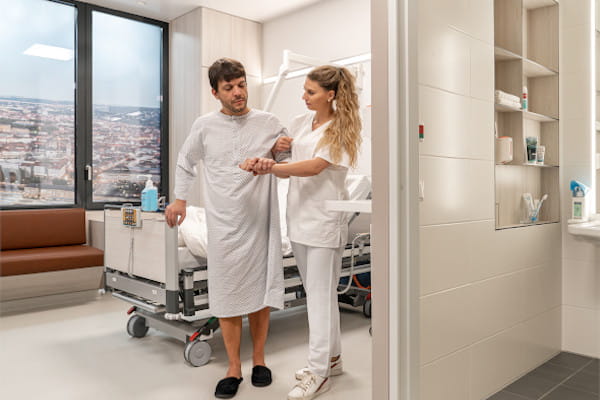 The image 3-w was specially developed for effective use in large-chamber washers and decontamination centers. Thanks to an intelligent product design, compliance with hygiene requirements in everyday hospital life can be improved and simplified in the long term. A clear chassis and bed construction without troughs and scooping points allows optimal drying after cleaning and disinfection. In addition to the demand for optimal washability, the focus is on aspects such as fall prevention and support during mobilization. The matching bedside cabinet stylo 3LE-w is also designed for use in these washers.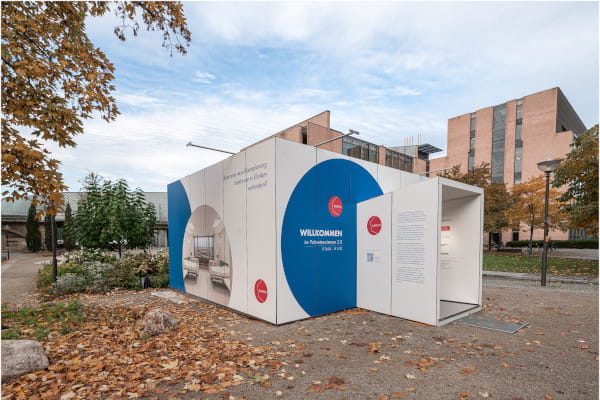 Picture source: IIKE / Tom Bauer 2020