The LINET Team's Efforts Helped in the COVID-19 Fight in Russia
LINET CEE has been very active in COVID-19 response operations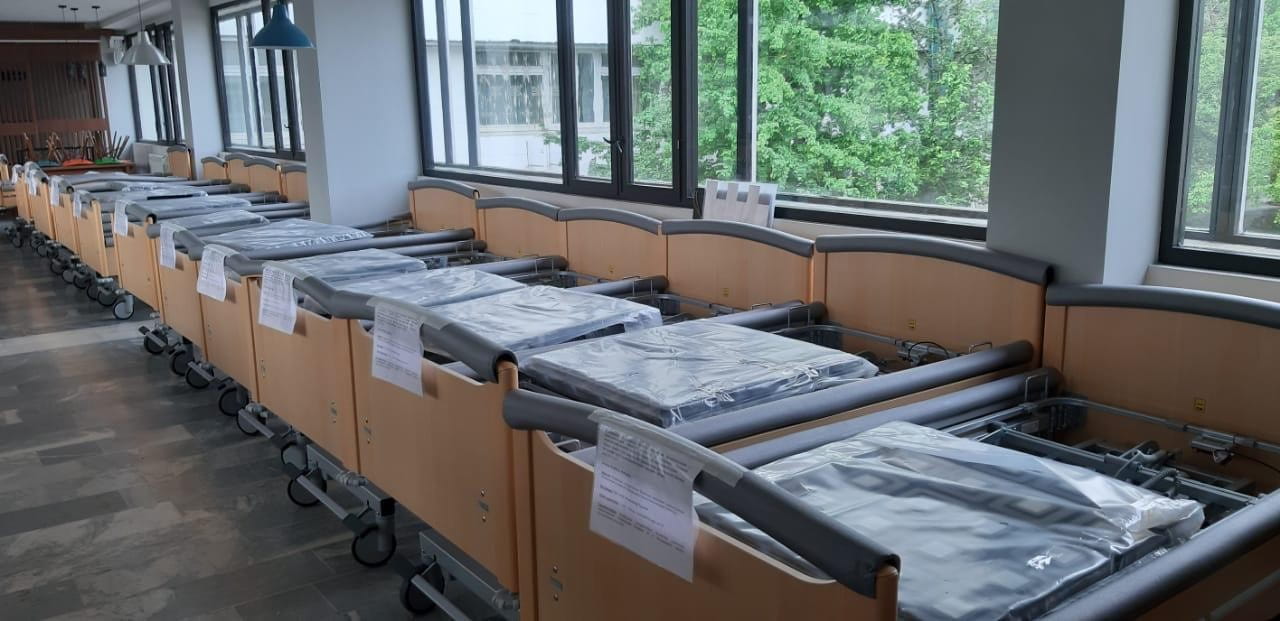 In Russia, the sharp increase in demand for equipment occurred somewhat later than in the rest of the world, but LINET CEE has been very active in COVID-19 response operations.
"Thanks to the coordinated efforts of our team, the factory, and our network of distributors, we were able to deliver 109 Eleganza 1 and 9 Eleganza 2 beds to Kommunarka, the main center of the fight against COVID-19 in Russia, in addition to the LINET equipment which was already supplied," said Anna Bondarenko – Junior Sales Manager. She also said, "We would like to separately acknowledge the support from the Backoffice, which has been important at every stage of every single project."
Kommunarka is a new state-of-the-art multi-speciality hospital complex located just outside Moscow that was built in time to accept COVID-19 patients. (
https://www.mos.ru/en/news/item/69287073/
)
LINET CEE has three more COVID-19 projects which are now in the implementation phase:
• The 2nd stage of a project for the Federal Research and Clinical Center FMBA, the national public health institute of the Russian Federation. This project includes the delivery of 72 Sentida 6 beds plus Eleganza Classic bedside cabinets and 10 Virtuoso mattresses.

• The 3rd stage of the FMBA project, which consists of delivering 300 Sentida 6 beds plus Eleganza Classic bedside cabinets

• The Mat I Ditya project, which includes supplying a network of private clinics with 58 Sentida 6 beds, 78 Eleganza Classic bedside cabinets, 3 Multicare and 17 Eleganza 2 beds.