Why does the Sentida SC profiling care bed offer unique solutions for individual mobility in care
Uwe tells all in the 'innovation spotlight' segment of the Third Age Design podcast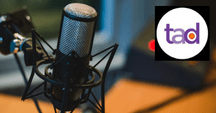 wissner bosserhoff's Sentida SC profiling care bed proudly features on Third Age Design's Innovation Spotlight.
Lowri Pinkerton Smith talks to Uwe Deckert about the unique innovations offered by the bed and why mobility solutions should be prioritised for seniors in care to give them greater autonomy and help keep them safe.
The segment forms part of the January podcast episode which also features guest, Dr. Jungie Huang, from the University of Stirling's who explains Dementia Design Tools for home, retirement communities and care environments.
Listen to the full episode here. (Go to 0.35 Minutes to hear all about the Sentida SC)