Residential and Homecare Show in London
On 26th and 27th April 2023 we are proud to be showcasing a range of modern day care solutions at Health Plus Care in the Excel in London. Visit us on stand F40 and find out more about what we have lined up.
The Residential and Homecare Show forms part of Health Plus Care and runs alongside The Healthcare Show; and The Digital Healthcare Show. The 2 day event hosted in the Excel in London the 26th and 27th April 2023 is the UK's leading collaborative event for the Entire Health and Social Care community.
With an action packed conference programme and practical support it is the premier destination for leaders in health and social care looking to improve the quality of their service, deliver personalised care, achieve outstanding ratings and transform the care sector. Best of all access to all of this is FREE for healthcare, allied healthcare, NHS, social care, public sector professionals only. You can register for your free pass to attend here.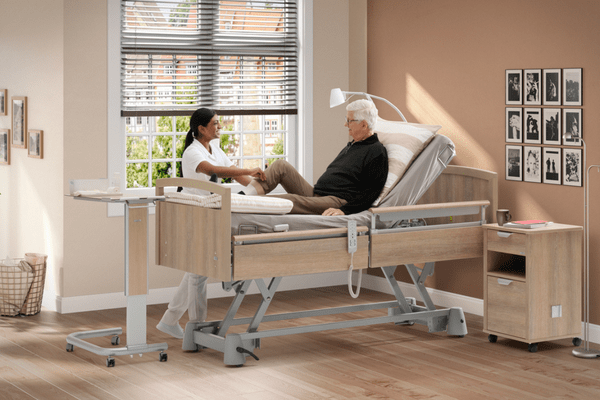 Wissner bosserhoff will be showcasing a range of premium nursing beds that have been developed in close collaboration with nursing staff to deliver maximum functionality with focus on modern design in todays care home surroundings. See everything from digital and networked nursing home beds, designer upholstered beds with a unique hotel-like character and proven solutions for safe mobilisation, effective pressure care and falls prevention.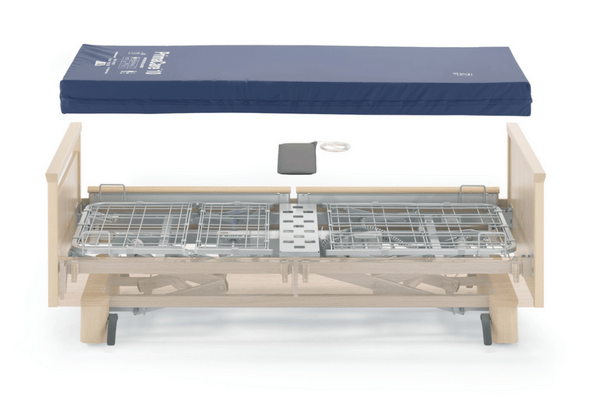 We will have live demonstrations with our digitally connected profiling care beds showing real time data monitoring on screen. We will also be providing an education on using digital care assistants from our expert speaker in the Technology & Innovation theatre at 12:30pm on Wednesday 27th April. The session will present the significant benefits being made by adopting digitally connected solutions for real time monitoring, falls prevention, pressure care and addressing the significant pressure on care staff and how that can also be relieved through connected solutions.
Find out what else we have instore for the full 2 days HERE: