wissner-bosserhoff extends its Smart Care portfolio
LINET Group takes over the Austrian start-up CubileHealth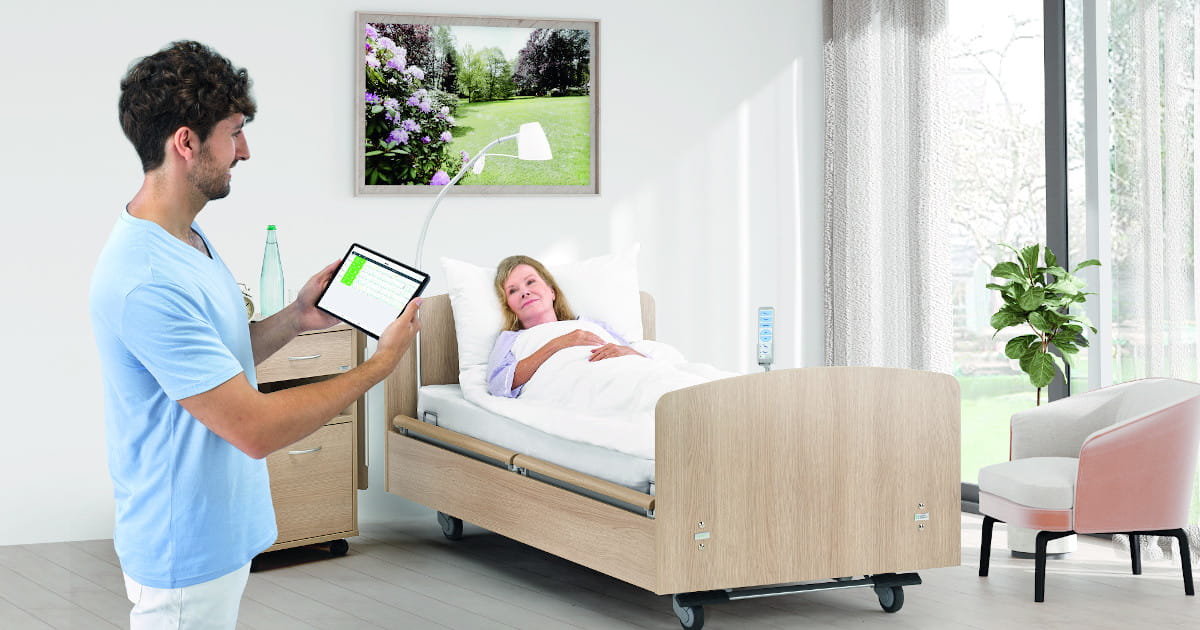 With the acquisition of the Austrian start-up CubileHealth, the LINET Group is enriching its portfolio of smart products with a digital nursing assistant that can be combined modularly and future-proof with the nursing and hospital beds from wissner-bosserhoff.
The aim of the acquisition of CubileHealth is the further development of the "SafeSense" sensor technology platform, which has been tried and tested for many years, into a real digital care assistant that can be combined in various modules with the nursing or hospital bed as required and ensures greater safety and faster reaction times in the event of falls. In addition, the new technology enables the contactless recording of movement behavior and thus contributes to sustainable pressure ulcer prevention. The continuous monitoring of vital signs also provides valuable pulse and respiratory information for obtaining medical conclusions about the health status of the resident/patient.
Contactless, patented sensor pad
The technology company CubileHealth has developed a completely contactless, patented sensor pad which is positioned under the mattress and records the smallest pressure changes in real time. Highly sensitive sensors convert these into signals and generate movement and vital data based on the principle of ballistocardiography. These health data are visualized on mobile devices and on the PC for nursing staff and doctors. This allows the movement activity of residents or patients to be recorded and the visualized data can be used to draw valuable conclusions about their individual movement profile.
Patient and resident safety as the goal of the new technology
Hazards such as decubitus and falls can be detected early and corresponding warning messages can be recorded silently as desired or forwarded as an active DECT call. The declared aim of the new technology is to reduce the number of patrols and custodial measures and to increase patient and resident safety.
"The takeover is no coincidence - we are systematically looking for future-oriented solutions for the furnishing of old people's homes and clinics in order to continuously improve the degree of innovation of our product range. In doing so, we are focusing in particular on noticeably relieving the burden on nursing staff", says Uwe Deckert, Head of Marketing and Product Management at wissner-bosserhoff.
The new member of the group of companies strengthens the position of the LINET Group as the world's leading innovator on the market for hospital and nursing home beds. wissner-bosserhoff will integrate the state-of-the-art technology into its proven SafeSense® sensor technology platform, thus once again assuming a leading role in relieving the burden on the nursing processes of nursing homes and clinics through smart technology.