New reference in Belgium
The delivery of 120 sentida 6 beds was completed in July.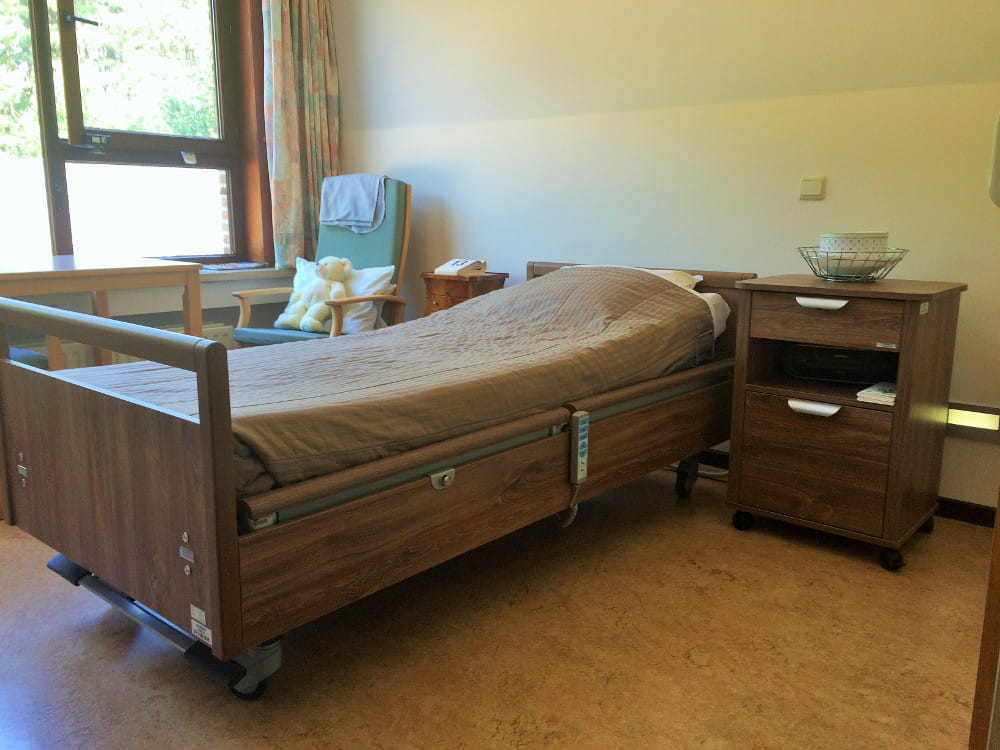 The nursing home ZNA Joostens is very satisfied with the innovative solutions from wissner-bosserhoff.
When the Belgian nursing home first looked into the procurement of new care beds, it wanted to follow the social trend of a care environment that does not require fixations. In some European countries, agreements have already been made to help reduce fixations. According to this background, ZNA Joostens launched a tender for care beds, with which a reduction of fixations is possible.
The colleagues from wissner-bosserhoff Belgium have succeeded in adapting the nursing bed sentida 6 so that it suits the nursing home's ideas best. The side rails at foot end of the bed can be locked with a key in lowered position. The upper side rails remain unlocked, so that the occupant can leave the bed, but at the same time the risk of falling is prevented. The upper side guards also support the mobilization and enable the care of the residents. This equipment of the beds allows security and freedom without fixation.
The delivery of 120 sentida 6 beds was completed in July. ZNA Joostens and its inhabitants are so far very satisfied with this innovative solution.