Exclusive UK partnership with Henry Howard Finance Group
Last month, wissner-bosserhoff announced an exclusive national partnership with Henry Howard Finance Group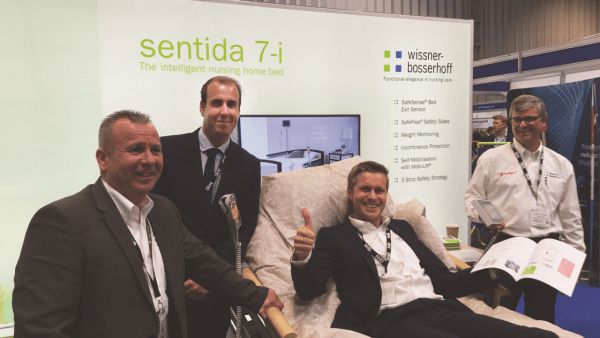 Last month, wissner-bosserhoff announced an exclusive national partnership with Henry Howard Finance Group, one of the UK's leading business finance providers for the SME marketplace.
The deal will allow us to offer straightforward and flexible finance solutions to UK customers, who wish to purchase their bespoke nursing solutions to retirement homes, residential care establishments and hospitals across the UK.
For more than two decades, HHF have been providing businesses from all sectors and industries with access to a range of financial solutions; including asset finance, hire purchase, invoice discounting and invoice factoring.
Gareth Williams, one of HHF's vendor finance account managers, said: "We are delighted to have the opportunity to work with wissner-bosserhoff, helping the company to develop its presence within the UK market and continue delivering first-class products to clients. The UK's ageing population and the growing focus on quality of care is creating huge market potential for wissner-bosserhoff, and we look forward to providing a steady funding line to support the firm in its future endeavours."
Rob Marsden, UK sales and marketing lead at wissner-bosserhoff, said: "As the healthcare sector faces increasing acute financial resourcing pressures, we also appreciate that the availability of finance to providers is an essential element in service delivery. As such, we are delighted to team up with a national leasing partner who can offer flexible finance solutions for our customers."
Mark Crook, chief executive officer of Henry Howard, added: "This is an exciting time for HHF as we continue to expand our multi-faceted finance offering to medical and healthcare providers across the UK.
(pictured above (from left to right): Rob Marsden, wissner-bosserhoff; Gareth-Williams, Henry Howard; Georg Poepsel, wissner-bosserhoff and Ernesto Stieger, wissner-bosserhoff)