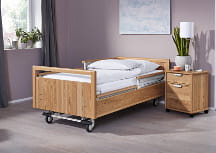 sentida nursing beds
With the sentida range of low nursing beds, wissner-bosserhoff has achieved a consequent and above all uncompromising implementation of the requirements of modern nursing care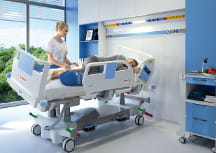 eleganza 5 - Innovation with human touch
The bed helps to maintain the vital signs and enables the patient to be treated safely with minimal effort from the staff.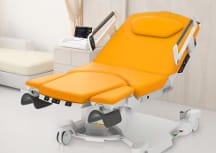 Birthing bed ave 2
ave 2 is perfectly suitable for labor, delivery, recovery and postpartum in the childbirth phases, so women in labor and their families can complete normal childbearing feeling like being in their homelike rooms.
About us
The wissner-bosserhoff Group is a leading provider of innovative, high qualitaty bed and furniture solutions for hospitals, retirement homes and residential care establishments.