New decors for wissner-bosserhof nursing home beds
wissner-bosserhoff reveals five new and modern decor options for nursing care furniture for the elderly.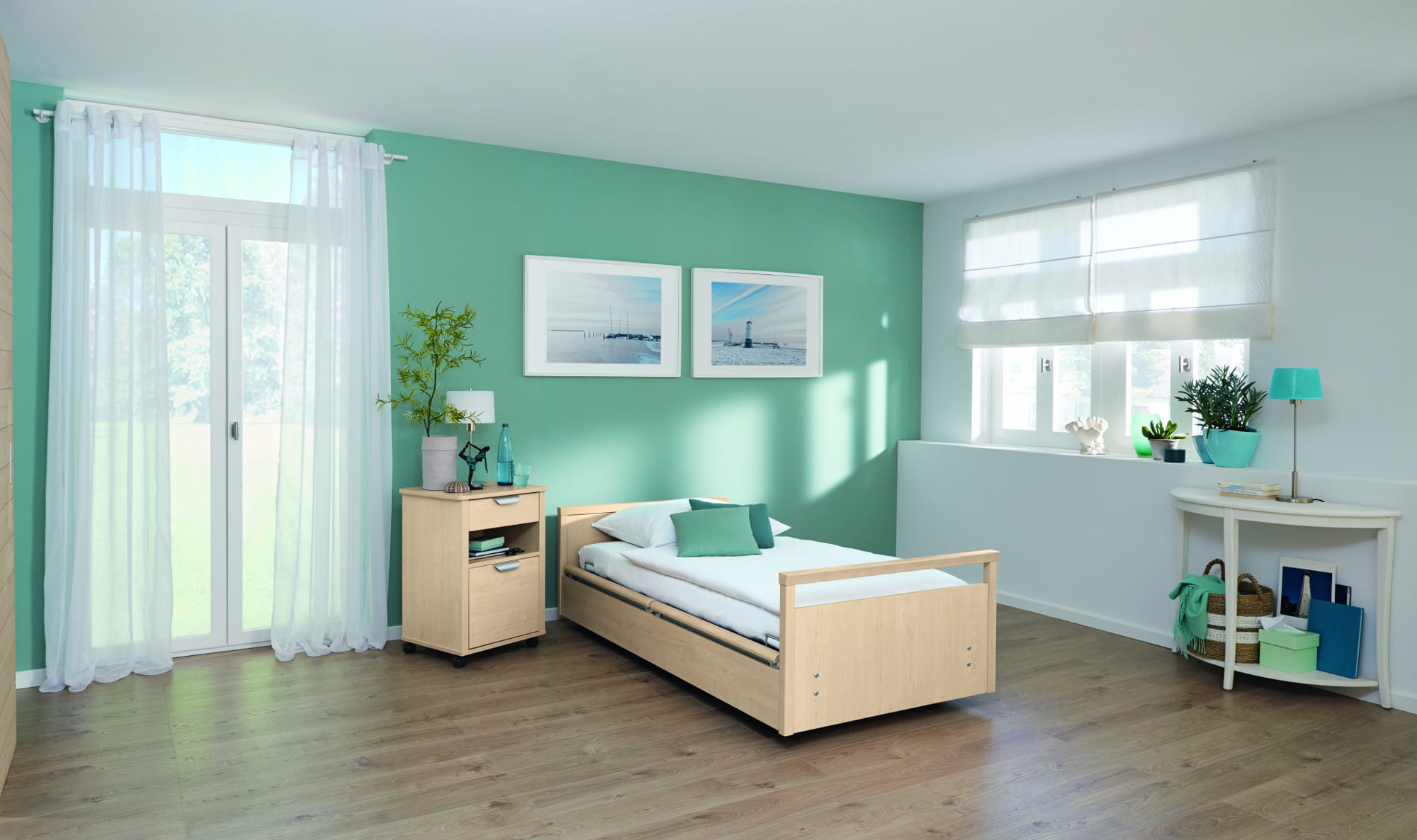 wissner-bosserhoff is a trendsetter in regards to design and functionality. Our beds have a homely design, high functionality, are highly ergonomic, and comfortable to use. Our products have won numerous design awards in the recent past that corroborate this. wissner-bosserhoff reveals five new and modern decor options for nursing care furniture for the elderly.
The resident's room in a home for the elderly is often the last living room of people who become care-dependent due to age or illness. In this stage of life, the nursing home bed takes on a central significance and becomes the main focal point for the well-being and dignity of a resident. Comfort and functionality of the nursing home bed play a particularly important role in making everyday life as comfortable and worth living as possible, both for the resident and the nursing staff. In order to maximize living comfort, wissner-bosserhoff always takes inspiration from the current natural trend in interior design when choosing materials and colors. This creates a warm and cozy atmosphere, letting residents feel safe and protected.
One example is the new and very bright wooden decor Lund birch, which gives the room a light and modern feeling in a Nordic and Scandinavian look. With its relatively distinct grain, the decor Cottage pine, on the other hand, makes you think of summer and nature. It gives nursing rooms a friendly and relaxed atmosphere.
Aside from design, improving functionality through technological innovations is another focal point of newly developed products at wissner-bosserhoff. New developments in and around the nursing home bed will contribute to saving valuable nursing time and support residents in mobilization and in preventing them from falling or getting bedsores. Nursing homes benefit from this in a multitude of ways: The residents' independence is maintained as much as possible, routine nursing tasks are simplified, maintenance requirements are reduced to the extent necessary, and the economic efficiency of the operator is increased.
As part of our comprehensive turnkey delivery, we will provide beds, medical equipment, furniture, and specific room concepts. Wissner-bosserhoff cooperates with its own team of interior and other designers, who take all professional requirements into account in order to create a distinct and attractive interior design, while also keeping the structural circumstances of the institution and how much space each resident's room has available in mind.