Swiss residential care establishment chooses sentida 7-i
Our partner Bigla is proud to have successfully implemented «sentida 7-i» beds all over Europe for the Fondation Claire Magnin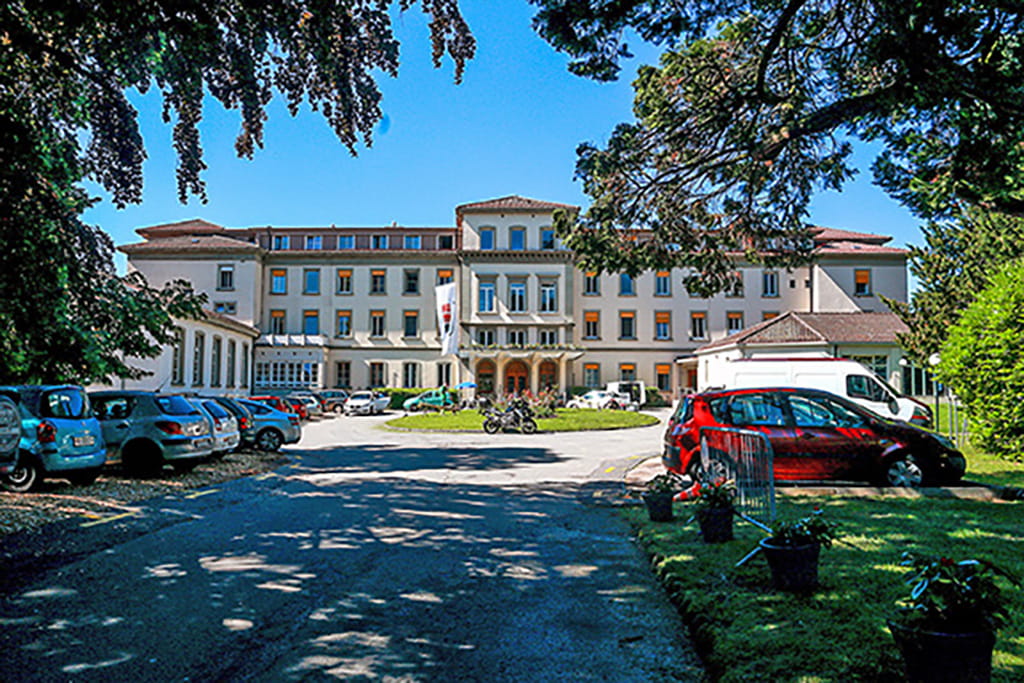 The Fondation Claire Magnin, headquartered in Chexbres, Switzerland, has opted for wissner-bosserhoff's intelligent nursing bed sentida 7-i, which was successfully introduced in the Swiss market by its partner company Bigla. With sentida 7-i, not only does wissner-bosserhoff continue the success story of universal and low nursing beds, it also sets new standards in electronics and intelligent sensors, which had previously only been available for hospital beds. At the same time, the nursing home bed maintains the cozy design distinguishing all wissner-bosserhoff products.
sentida 7-i is a nursing home bed which makes everyday life easier for both the nursing staff and residents with its sophisticated functions. It offers the highest degree of integrated intelligence with many innovative functions. Operation is intuitive and easy-to-understand, with interactive fittings completing the concept, which was designed for demanding nursing tasks to the highest of standards. The integrated weighing system supports the nursing staff during documentation, without the complicated use of a lifter. In addition to this, the weight chart, which is saved hourly and can be displayed in intervals of days, weeks and months, can improve medical care and also helps to draw conclusions concerning the dosage of medication or the assessment of lymphatic fluid accumulation in the legs.
Bigla as a reliable partner for the Swiss market
Our partner Bigla is proud to have successfully implemented «sentida 7-i» beds all over Europe for the Fondation Claire Magnin. In addition to extensive consulting, delivery and professional installation, Bigla naturally also carried out the necessary technical training on site.
"The whole process went perfectly and to our complete satisfaction. We were able to rely entirely on Bigla, "assures us the director of Fondation Claire Magnin Roger Hartmann.
Bigla AG, headquartered in Biglen, Emmental, is one of the largest SMEs in the region with around 100 employees. The family-owned company covers the two business units office (Bigla office) and care (Bigla care). While Bigla office is the leading manufacturer and supplier of high-quality office equipment and holistic room concepts, Bigla care has specialized in functional overall solutions for the care and hospital sector.