wissner-bosserhoff Netherlands receives ISO 13485:2003 and ISO 9001:2008 certification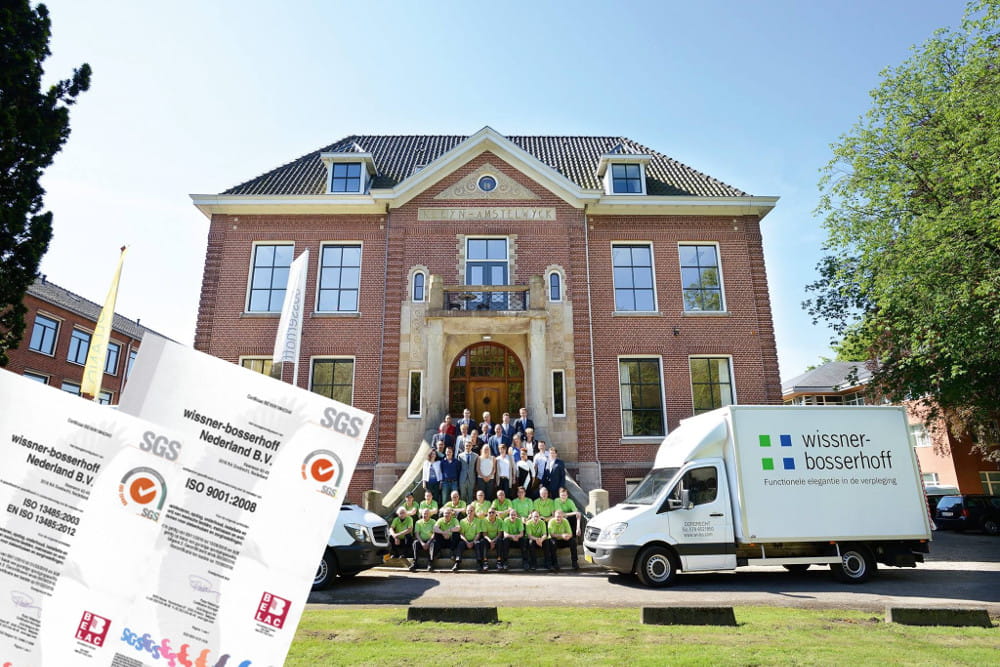 As a daughter company of LINET Group SE initially we did not need an individual certification but as our business grew and we started our new Rental Services with decontamination (high level cleaning and disinfection) activities which we offer to our customers, it was better to certify our own procedures, informs Mr. Tristan Jansen, quality manager of wissner-bosserhoff Netherlands BV.

Tristan Jansen continues that more and more requests came from our own group members such as wissner-bosserhoff Belgium bvba and wissner-bosserhoff Germany GmbH asking for decontamination services of their Anti-Decubitus Air Mattresses provided by the Netherlands. Due to the increasing demand and in order to manage our processes on high and reliable level we needed our own quality management certification.
Increasing demand for decontamination of Anti-Decubitus Air Mattresses made us decide to certify our own processes
Our customers can rely on a professional company and partner with solid and well managed processes. Trust and reliability is key within the healthcare industry and the certification will contribute to the image of wissner-bosserhoff Netherlands BV says Mr. Erkan Sahin, managing director. Trust and reliability is key within the healthcare industry