Climate neutral and sustainable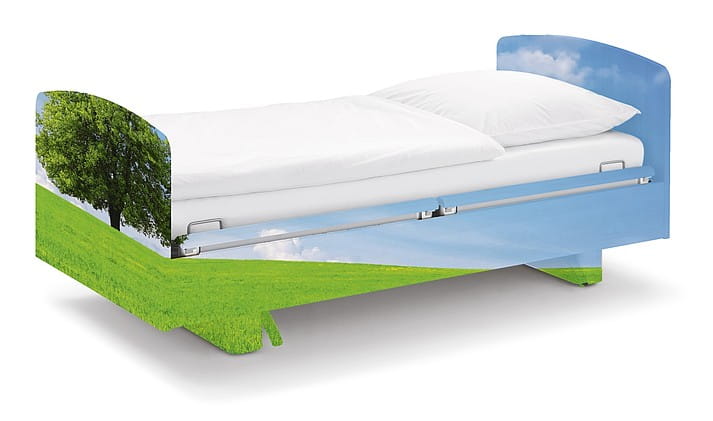 Our production is climate-neutral!
Sustainability and climate protection - for wissner-bosserhoff these are not just terms, but values that we live by.

That is why we have commissioned Fokus Zukunft GmbH & Co. KG to determine the level of our company's greenhouse emissions and offset them completely by purchasing climate protection certificates for the years 2022 and 2023*. In this way, we support great projects such as the construction of a hydroelectric power plant in Brazil.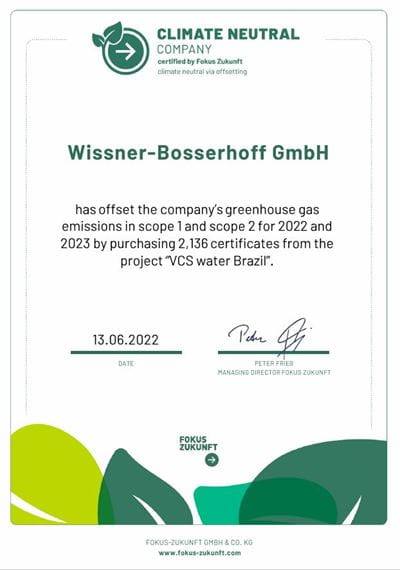 We also rely on an internal environmental management system certified in accordance with DIN EN ISO 14001:2015:

PDF Quality and Environmental Policy (Adobe Acrobat file).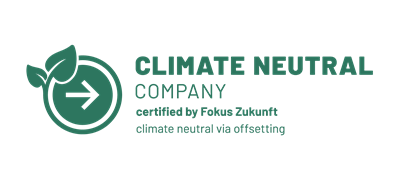 A constant power supply for the nursing beds is extremely important in everyday nursing care. With a low stand-by consumption of only 0.5 W, the motor used in our complete sentida care bed range ensures economy and energy efficiency.
Our nursing beds have a recycling rate of 98%**.

* The climate impact of our company was determined for us by Fokus Zukunft GmbH & Co. KG determined the climate impact of our company for us. The recording refers to Scopes 1 & 2".

** sentida product range