Pressure ulcer prevention with OptiCare
New smart technology for the prevention of pressure ulcers.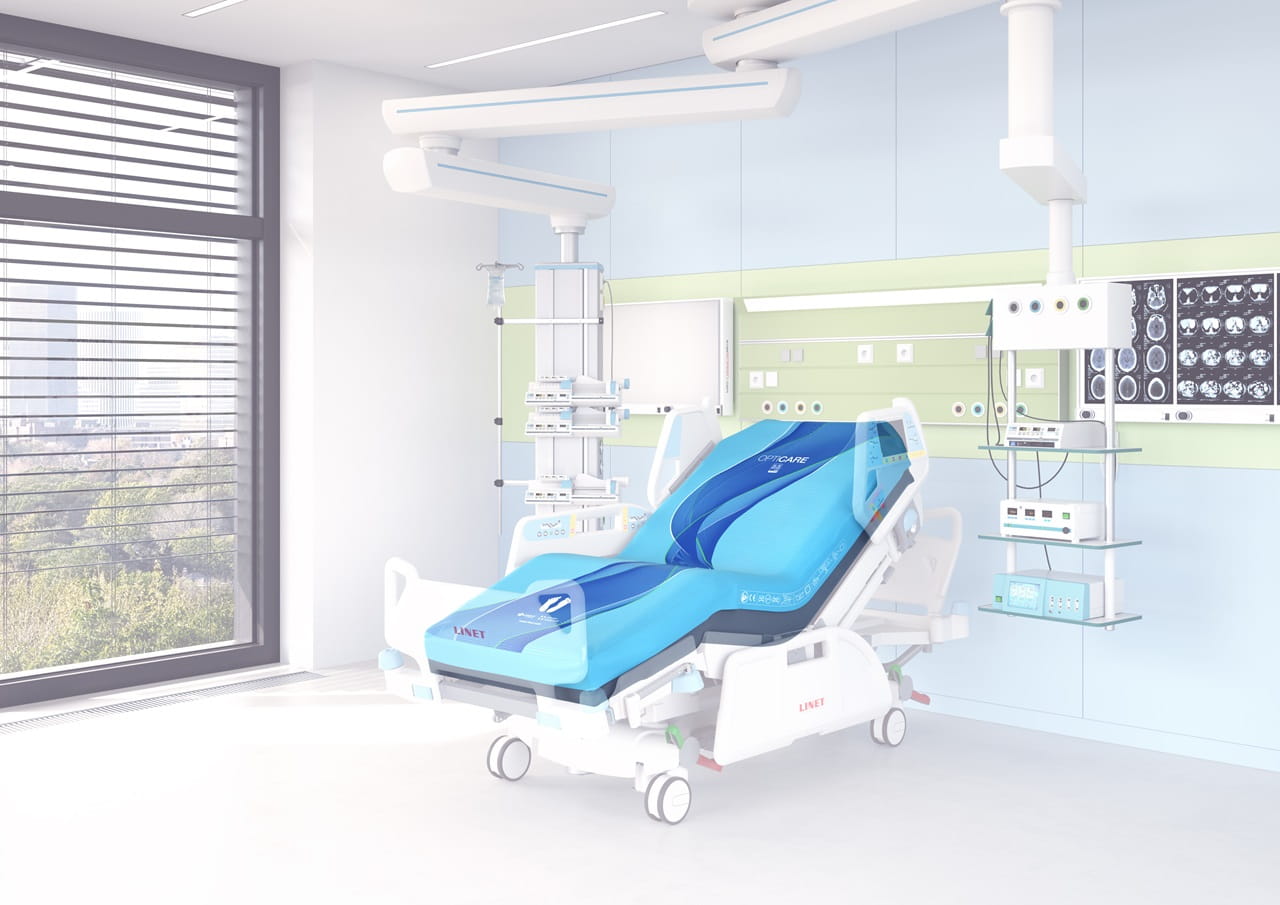 Lack of movement through prolonged lying can occur frequently in the everyday care of a patient. Be it after an operation in the hospital or due to illness-related bed-rest in the nursing home. This lack of exercise can become a real problem in the daily care of patients. As a result, pressure ulcers can develop on particularly susceptible areas of the body, which then also have to be tediously treated.
To avoid this expensive treatment, an active mattress can simplify the patient's storage. Such a mattress system is also part of the new active mattress OptiCare. This mattress provides the patient with optimized care. The system senses when the patient goes to bed. This automatically starts the optimization process, saving nurses the time otherwise needed to set the mattress. The equipment of the mattress is automatically optimized for each patient according to his weight, his size and according to his position on the mattress.
Six detectors in the mattress sense the sinking of the patient and initiate automatic pressure adjustment throughout the mattress, which is then matched to the weight, size and position of each patient. The pressure on the body of the patient is kept low everywhere and distributed optimally. This prevents the blood vessels from being compressed and the body tissue at the affected site from being no longer sufficiently supplied with nutrients. The cells are thus preserved at these sites and there is no pressure ulcer.
Optimal heat regulation through MicroClimate-Management (MCM)
In the context of pressure ulcers, the term microclimate usually refers to the skin temperature and moisture conditions at the contact surface of the skin supporting surface. OptiCare helps maintain natural heat regulation by circulating air in the mattress surface. Furthermore, the mattress controls the heat and moisture development on the skin of a patient, which is important for the functioning of the tissue.
Lowered foot zone
The foot part is inclined by 7 degrees and lined with a softer foam, which advantageously supports the patient. This significantly reduces the risk of pressure ulcers on the heels.